The best cities in Chile to schedule congresses, conventions, and business meetings
---
See Chile´s list of Convention Bureaus in charge of representing this destination as hosts for professional events.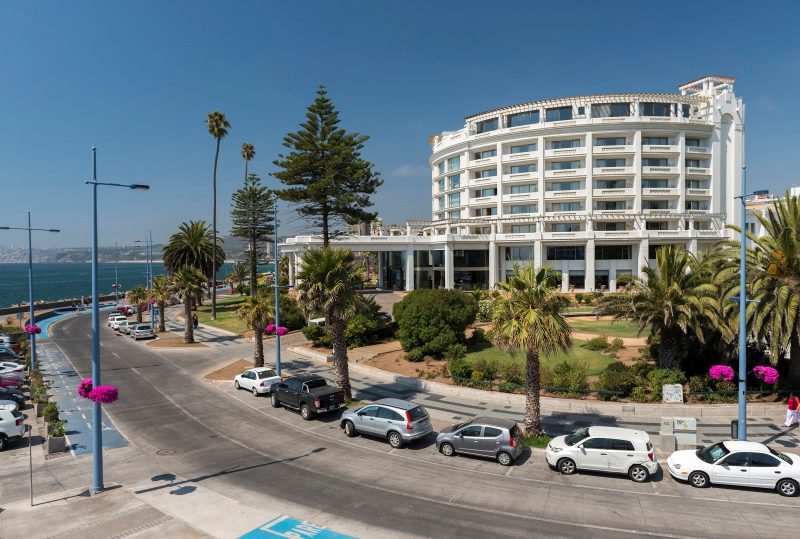 From north to south there are cities prepared for MICE tourism, i.e., to receive business trips and at the same time provide entertainment and unique experiences for those attending conventions.  Cities that not only make their professional infrastructure available but also their attractions.
Hence, meeting tourism or MICE tourism creates a positive economic impact in the areas that promote it, becoming a source of income for cities and small businesses.
Convention Bureaus of Chile, MICE tourism from north to south
Arica Convention Bureau: it only takes two hours to fly from Santiago to Arica, in the Arica and Parinacota Region.  This city not only offers the beach, but also a millenary culture and colorful carnivals.  Additionally, it offers more than 670 high-level rooms and halls with capacity to host 900 people that could work and enjoy the virtues of the city of the eternal spring.
Iquique Convention Bureau: this city on the northern coastline of the country offers 1,967 quality rooms and several establishments to lodge up to 800 people per convention.  Ideal to take advantage of non-working hours enjoying its 24° Celsius average temperature, its beaches, sports, and shopping's.
Antofagasta Convention Bureau: its halls can welcome up to 880 visitors and it also has 3,550 rooms in high-standard hotels to organize and lodge congress or meeting guests.  Here you can appreciate the clearest skies in the world and enjoy the sea and desert in one place.
La Serena Convention Bureau: this city has an extraordinary hotel industry capable of accommodating 950 speakers in addition to halls with capacity of up to 1,500 people.  In La Serena you can enjoy the beach, and the area's typical gastronomy and nightlife. For those looking to relax and astrotourism, you can visit the Elqui Valley in just a few hours.
Viña del Mar Convention Bureau: 122 kilometers from Santiago, Viña del Mar is perfect for organizing congresses due to its exquisite weather, quality gastronomy, and entertainment variety, so much so that it has consolidated as one of South America's main cities for hosting meetings of up to 1,000 participants thanks to its 2,500 high-level rooms.
Valparaíso Convention Bureau: this city with a historical area declared a World Heritage Site by UNESCO is ideal for MICE tourism mixed with culture and heritage, thanks to its colorful houses, its port, and nightlife.  The city can host up to 1000 delegates and has more than 900 rooms in high-class hotels and boutique hotels.
Santiago MICE: the country's capital is the center of business congresses where you can hold business meetings and enjoy a cosmopolitan city with contrasts, culture, and fun, combining modernity and heritage.  It has more than 33,000 m2 of exhibition surface area, more than 14,000 rooms, and centers that can accommodate over 5,000 delegates.
Santa Cruz Convention Bureau: The Colchagua Valley and Santa Cruz have venues suitable for up to 500 people, plus 370 rooms in quality facilities and beautiful vineyards.  Ideal for working and then enjoying the local cuisine and wines.
Chillán Convention Bureau: it has 672 high-level rooms and congress halls to host 600 delegates. In Ñuble, area where MICE tourism is taking off, you can enjoy the ocean and snow, in addition to surprising natural attractions.
Concepción Convention Bureau: Concepción, known for its entertaining nightlife, includes 1,639 rooms and a capacity to receive up to 5,000 delegates who will appreciate its historical buildings, university quarters, and find out why it is called the cradle of music.
Los Ríos Convention Bureau: in this beautiful region of the country there are volcanoes, rivers, lakes and wonderful forests that make it a perfect place for conventions and business meetings.  Additionally, it can host up to 1,000 delegates and includes 650 high-level rooms in the middle of wonderful landscapes.
Visit Puerto Varas: a must-see city in Los Lagos with many hotels and rooms ready to receive up to 1,000 delegates in 1,350 rooms who will marvel at the volcano and the intense colors of its landscapes.  You can enjoy classic southern cuisine and lakeside activities.
Chiloé Convention Bureau: The Chiloé archipelago includes specialized high-level hotels to welcome conference attendees with the greatest comfort and areas to accommodate up to 430 delegates in 170 rooms.  It is the perfect area to mix work and fun kayaking through fjords and sailing in a Chiloé-style boat in the middle of nature.
Aysén Bureau: the best business headquarters is on the ice, with high-standard hotel facilities and convention centers that accommodate up to 350 people in 280 rooms in a privileged environment. The best thing about the area is that adventure and fun are guaranteed after the meetings.
Patagonia Bureau: the southern extreme of the country is ideal for MICE tourism because it mixes ancient glaciers, amazing nature, and a capacity to welcome 1,200 delegates, in addition to 1,300 high-level rooms in the middle of a natural wonder.  After the conventions you could, for instance, visit the Torres del Paine National Park.
This list shows that work and fun can perfectly blend and our country is a specialist in achieving this mixture through MICE tourism.
---