The Govenment presents an economic emergency plan to cope with Covid-19 crisis
---
The economic emergency plan consists of an unprecedented investment that in the next months will mobilize up to US$11.75 billion from fiscal resources in order to protect the health, income and employment of Chilean families, with a special effort placed on our country's small and medium-sized enterprises (SMEs).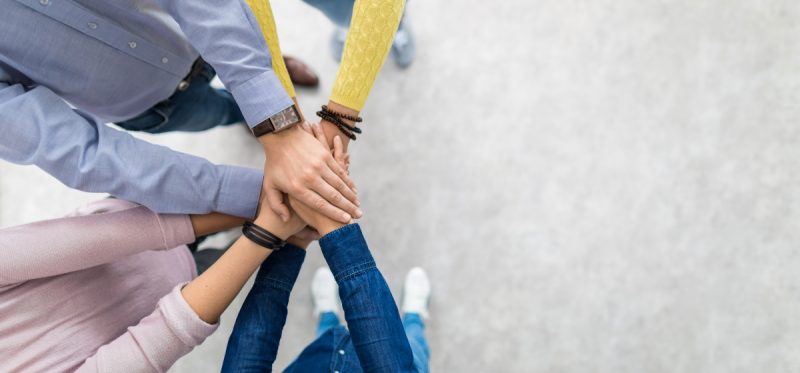 The Chilean President, Sebastián Piñera, and the Minister of Finance, Ignacio Briones, released an unprecedented emergency plan that will allow our economy to recover in  midst of the coronavirus pandemic that affects everyone.
This plan contemplates a package of extraordinary measures that in the next months will make use of fiscal resources of up to US$11.75 billion, equivalent to almost 4.7% of the country's Gross Domestic Product (GDP).
The President called upon the population for their unity to prevail throughout this crisis and for acts of "generosity and not selfishness". The Minister of Finance reiterated shortly after that getting through these difficult times is an effort that belongs to each and every one of us, and which has a very important economic costs, but he also emphasized  that it is a moment that "we are going to recover from together and it is a transitory crisis."
The Emergency Economic Plan addresses three main areas:
1.- Strengthen the health system budget: It will be supplemented by 2% of the constitutional quota allowed to the President of the Republic to "issue payments not authorized by the law to meet needs that cannot be postponed".
2.- Protect families' incomes: A series of measures are being promoted with the sole purpose of protecting the incomes of working Chilean families, and which contemplate:
– A new bill called "Covid-19" will be created for the protection of work incomes will be created. The payment of incomes will be guaranteed to those who, because of the emergency, must stay at home without the possibility of carrying out their work remotely. This law will be applied when there is a mutual agreement with the employer or there is a mandate from the health authority. Once these conditions are met, the worker will receive an income from the unemployment insurance, according to the prevailing terms of use, but still retaining their job and all their labour rights, for which the employer will continue to pay their contributions (social security).
To make this possible, up to $2 billion will be injected into the Solidarity Unemployment Fund.
-The employment protection bill, which enables the reduction of working hours and compensates the salary loss with resources from the Solidarity Unemployment Fund, is being immediately discussed.
-A bonus equivalent to the Single Family Allowance (SUF), "Bono Covid-19", will be implemented, which will benefit 2 million people without formal employment. This effort contemplates resources of US$ 130 million.
– A US$ 100 million Solidarity Fund will be set up to deal with social emergencies resulting from falls in the sales of local micro businesses. These funds will be channelled through the municipalities
3.- To protect jobs and the companies that generate them:
– Suspension of the monthly contributions of income tax payments of  companies for the next three months. This measure will allow 700 thousand companies to have more resources in their cash flow. This means committing resources of up to US$ 2.4 billion in the next three months.
–Postponement of VAT payments for the next 3 months for all companies with sales under UF 350,000, making it possible to pay them in 12 monthly installments at 0% real interest rate. This will allow the injection of funds of up to US$1.5 billion to 240,000 companies during the second quarter.
-Postponement until July 2020 of the payment of income tax of SMEs according to what they declare in their income statement of next April. This will free up US$ 600 million in cash resources for 140,000 SMEs.
– Postponement of tax payments for the month of April for companies with sales under 350,000 UF and for persons with properties with a tax assessment of less than $133 million. The payment of this fee can be made at any time during the year, applying a 0% real interest rate. This involves mobilizing resources of US$ 670 million. The Treasury will compensate for the temporary municipal income loss.
Temporary reduction of taxes on stamps and seals to 0% for all credit operations during the next 6 months. This will reduce the cost of financing for families and businesses. This measure has a fiscal cost of up to US$ 420 million.
– Relief measures for the treatment of tax debts with the General Treasury, focused on SMEs and people with lower incomes: it offers the flexibility to negotiate payments of tax debts with the General Treasury, without interest or fines; temporary suspension of all judicial proceedings and auctions for tax debts.
-All the expenses of the companies dealing with this sanitary contingency will be accepted as a tax expense.
In addition, other measures will be implemented to provide greater liquidity to those affected, thus speeding up payments to government suppliers, and a new capitalization of the Banco Estado will be carried out:
– In early April, all invoices issued to the State and pending payment will be paid in cash, generating immediate liquidity for approximately US$ 1 billion. In turn, all invoices issued to the State in the future will be paid within 30 days.
– Banco Estado's new capitalization will be for US$ 500 million, resources that will be used mainly to provide financing to individuals and SMEs. This measure will increase Banco Estado's credit capacity by approximately US$4.4 billion.
The web site https://www.gob.cl/coronavirus/ will provide all the updated information regarding the action plans established by the Government of Chile to face this pandemic.
Links of interest:
Official website with the Coronavirus Action Plan: https://www.gob.cl/coronavirus/
Ministry of Health: minsal.cl
Protocol for monitoring travellers coming from countries or areas with a sustained transmission of COVID-19 https://www.minsal.cl/wp-content/uploads/2020/03/2020.03.10_PROTOCOLO-DETECCION-VIAJEROS_AEROPUERTOS.pdf
Chile´s official tourist information: chile.travel
Santiago International Airport: https://www.nuevopudahuel.cl/
Santiago Subway network: https://www.metro.cl/
Border Crossings : http://www.pasosfronterizos.gov.cl/complejos-fronterizos/
Chile´s National Tourism Board website: sernatur.cl
Official information on the current situation in Chile: https://chilereports.cl/
---