The incredible participation of Chile at Fitur 2023
---
The national delegation reached significant agreements with international partners at the most important tourism trade fair in Ibero-America.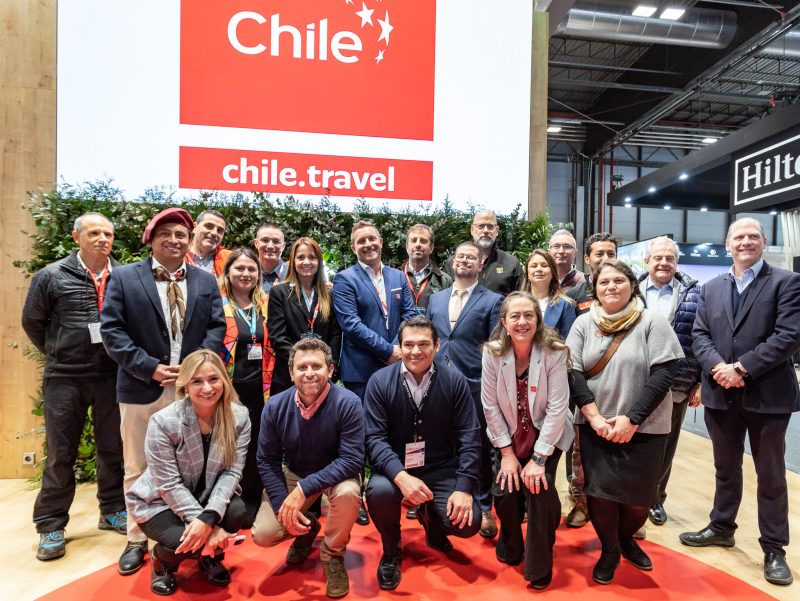 After seven days at Fitur 2023 (International Tourism Trade Fair) in Madrid, Chile made a positive evaluation, due to the agreements with partners on the European market.
The national delegation and Chile Travel hit the ground running by inaugurating a renewed stand at the IFEMA events center, which counts on an infographic of the sustainable commitments acquired by our country.
Moreover, the use of paper was avoided through the QR codes placed on the speaker's tables and the main counter. The assistants found maps, videos, and images of the different regions of Chile there.
During FISA 2023, the Undersecretary of Tourism, Verónica Kunze, with the Chilean Ambassador in Spain, Javier Velasco, attended interviews with media and had working days with the main representatives from the Spanish and Latin American market related to tourism.
They also held meetings with the main airlines around the world such as LATAM, Aeroméxico, Air Europa, Level, and Iberia, having signed with Iberia a strategic collaboration for the promotion of Chile in Europe for all 2023.
Chile Travel also managed to connect and close collaboration with the main partners from the Spanish and Ibero-American market. In conclusion, we met with more than 40 international partners, mainly from the Spanish market.
Fitur equals its pre-pandemic level of participation
The data confirms an important growth for the trade fair, managing to match the pre-pandemic occupancy area figures of its record year (2020) and aligning with the power that national and international tourism is gaining.
In total, 8,500 people from 131 countries and 755 main speakers participated in the 66,900 square meters of exhibition, which will mean that Madrid is going to receive an income of more than 400,000,000 euros.
Direct participation is the parameter with the greatest repercussion, with increases of 32% in comparison with the last edition from 2022, and 50% in terms of international participation. The estimation of attendees was 120,000 professionals and between 80,000 and 90,000 visitors from the general public at the weekend.
Fitur 2023 ends its 42nd edition with a total of 222,000 attendees.
Relive Chilean participation at Fitur 2023
---