Tourism joins COP 25, committing to create an agenda encouraging sustainable development in the sector
---
The agenda will reinforce efforts made by the industry, nurtured by collaborative action to promote sustainable tourism in the context of climate change.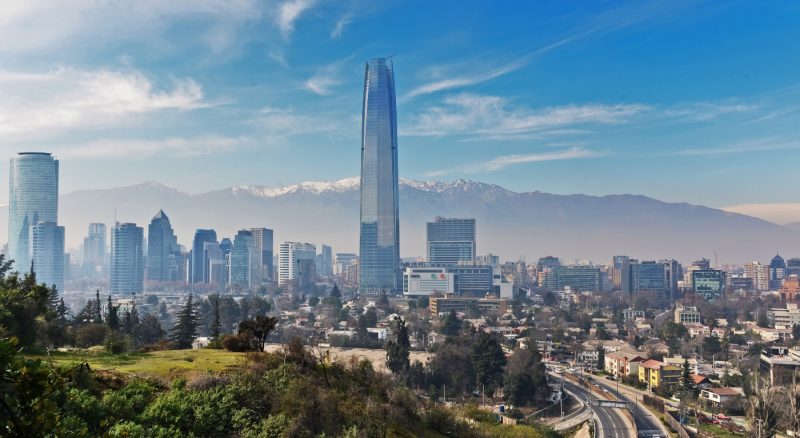 This noon, Undersecretary for Tourism, Mónica Zalaquett, and SERNATUR National Director, Andrea Wolleter, gathered with different industry associations and their representatives to sign an agreement formalizing a cooperative alliance focused on meeting the goals included in the UN Conference of the Parties (COP 25), to be held in December in Chile, boosting the role of tourism in implementing the challenges established as a country.
Undersecretary for Tourism, Mónica Zalaquett, emphasized that "Chile is the host of this international event, and the tourism industry plays a key role on how the country is preparing and how options for sustainable tourism meet the needs of over 20 thousand participants from 196 countries around the world. Tourism is part of the country's engine for development, and so we are taking part in the transition encouraged by the government to face climate change".
Likewise, SERNATUR National Director, Andrea Wolleter, noted that "with this sector-wide alliance, we are combining efforts to promote industry action, spread sustainable best-practices, and contribute to reduced emissions, waste management, the circular economy, and more. Additionally, we are working alongside the digital campaign, "Tourism, time to act", in order to raise awareness on the actions of this agenda throughout the country".
Signatory associations included FEDETUR, Hoteleros, Achet, ChileSertur and Achiga, who publicly announced their support so as to strengthen and keep the public-private agenda up to date, as well as to raise awareness on the different efforts and initiatives the industry is making as part of its commitment to climate change.
Additionally, the cooperative industry alliance decided to promote sustainable best practices among their partners and networks, and encourage the "Tourism, time to act" campaign, created to raise awareness on national agenda actions.
The agreement ceremony took place at the Hotel Cumbres Lastarria, an establishment with an S Seal of Sustainability granted by Sernatur, which accredits having met various sustainable tourism criteria and practices in lodging.
Chile hosting COP 25
The 25th Conference of the Parties (COP 25) is the most important event on climate change worldwide, and will take place in Chile, from December 2nd to 13th, 2019, in Parque Bicentenario Cerrillos. A pre-sessional period will take place from November 26th  to December 1st .
---