'Tourist Trust' Certificate of Commitment: What is it and how to join.
---
To reopen the tourism sector safely and responsibly for staff and visitors, the Undersecretary of Tourism and the National Tourism Service are implementing the "Tourist Trust" certificate of commitment.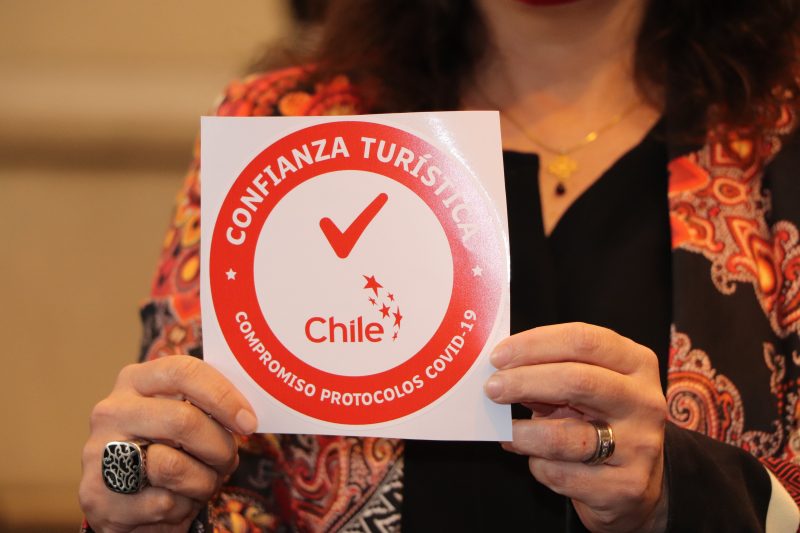 The objective of this Certificate of Commitment, which is valid for a maximum of one year, is to ensure that tourism service providers comply with health measures, recommendations and all management and prevention actions to minimize contagion risks.  Therefore, once the company or service signs the "Tourist Confidence" certificate, the company must comply with all the established protocols and good practices guidelines , otherwise SERNATUR may restrict and/or prohibit the use of the certificate.
Tourist services that can sign the agreement are lodging and gastronomy services.  Tour Operators, Travel Agencies, Camping sites, Tourist Guides, Ski Centers, and enotourism services can implement the Management and Prevention Good Practices Guidelines.
To join the "Tourist Trust" seal program, you must be registered as a tourist service provider with SERNATUR and follow the following steps:
Log in to the National Registry of Tourism Service Providers site
Select register tourist service that meets every requirement to comply with the "Tourist Trust" agreement.
Enter the section "Certificate of Commitment", read the document in full, and confirm the company's commitment by clicking the "I accept" button.
Download the Certificate of Commitment and the seal to post it in a visible area. This will be accompanied by a QR code that tourists can use to check protocol adherence.
Currently, there are more than 4.048 services adhered to the "Tourist Trust" seal nationally.
We invite the industry to join the campaign.
---