Wine tourism, snow and urban experiences: the attractions that Chile will deploy in ANATO 2019
---
Between February 27 and March 1, Chile will participate in Colombia's largest tourism event aimed at professionals, where our country will impress with a selection of the best of our national harvests.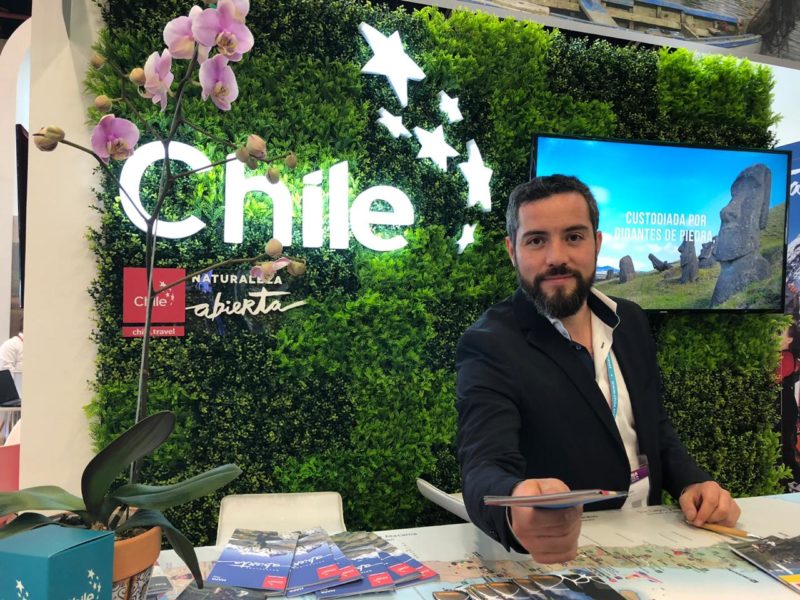 For the third year in row, Chile has been awarded the World's Leading Adventure Tourism Destination by the World Travel Awards, thanks to the diversity of landscapes that vary from the Atacama Desert, the driest in the world, to the incredibly pristine nature of Chile's Patagonia.
With these attractions at our disposal, our country will participate in the XXXVIII version of the ANATO 2019 Tourist Showcase that will be held between February 27 and March 1, 2019 in Bogotá, Colombia.
This international meeting stands out as one of the largest in Latin America with over 16,000 visitors attending its 2018 version. It is geared exclusively towards a professional audience, among these; travel agencies, tour operators, buyers and specialized press who want to know the latest trends in the tourism industry. Chile will mark its presence with a 90 square-meter stand that it will share with eight other companies that operate at the national level, as well as representatives of the Puerto Varas Municipality, specifically from the Los Lagos Region.
Tourism Undersecretary, Mónica Zalaquett, stressed that "this initiative is an opportunity to continue promoting Chile as a must-see destination worldwide, with sites that attracted 5,722,928 foreign tourists in 2018, of which 132,515 were Colombians."
Meanwhile, the national director of Sernatur, Andrea Wolleter, said, "ANATO 2019 provides visibility for and promotes our emerging destinations and tourism experiences that we want to highlight in the Colombian market. International promotion is an important axis of the national tourism strategy. Our efforts are focused on positioning Chile by highlighting its differentiating attributes, based on attractive, recognizable and close experiences for the new tourist, such as adventure and nature tourism, especially mountain tourism with all the snow-related sports. To this you can add wine tourism and the different experiences that can be developed in our cities, such as patrimonial and gastronomic tours".
NATIONAL ATTRACTIONS
Chile's stand will offer different activities throughout the duration of the three days to immerse the public in our country's beauties, such as an exclusive event for the specialized press on February 28. Journalists, bloggers and influencers will enjoy a cocktail comprised of typical Chilean food and will participate in Chilean wine-tasting while learning about the country's novelties for 2019 and live a recreation of its traditional festivities that take place as part of the national harvests that begin in March.
ABOUT ANATO
The ANATO 2019 Tourist Showcase is an international initiative organized by the Colombian Association of Travel Agencies and Tourism that brings together around 40 countries, 1,200 exhibitors and more than 16,000 visitors that give life to the perfect scenario for generating new commercial ties and learning about the latest industry developments.
---