WTTC unveils "Safe Travels": New protocols to restart the Travel & Tourism sector
---
World Travel & Tourism Council (WTTC) which represents the global Travel & Tourism private sector has unveiled a range of new worldwide measures to restart the sector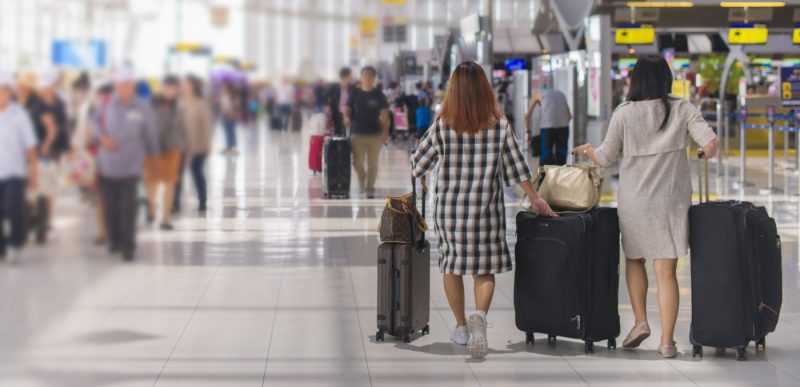 World Travel & Tourism Council (WTTC) which represents the global Travel & Tourism private sector has unveiled a range of new worldwide measures to restart the sector. The measures have been designed to rebuild confidence among consumers so they can travel safely once the restrictions are lifted.
The new Safe Travels protocols provide consistency to destinations and countries as well as guidance to travel providers, operators, and travelers, about the new approach to health and hygiene in the post COVID-19 world.
The health and safety of travelers and workers are put at the heart of the new global protocols, which have been drawn up by WTTC Members. Based on the best available medical evidence, following guidelines from the World Health Organization (WHO) and the Centers for Disease Control and Prevention (CDC), they also avoid the emergence of multiple standards, which would only delay the sector's recovery.
Gloria Guevara, WTTC President & CEO, said: "We have learned from the past, especially after the tragedy of 9/11, where the lack of coordination among governments and with the private sector caused long-lasting travel disruption, higher costs and a longer recovery time. "Coordination and alignment within the Travel & Tourism sector is vital to ensure that robust global measures are put in place to help rebuild confidence and which are jointly embraced by the governments and private sector.
"We are delighted that for the first time ever, the global private sector has aligned around these new Safe Travels protocols which will create consistency across the sector. Now we are calling on governments to adopt them so that they can be implemented globally and restore much-needed confidence in order to restart the Travel & Tourism sector."
Evidence from WTTC's Crisis Readiness report, which looked at 90 different types of crises, highlights the importance of public-private cooperation to ensure that smart policies and effective communities are in place to enable a more resilient Travel & Tourism sector.
WTTC, is devising the new Safe Travels protocols following close consultation with its Members, as well as industry associations like Airports Council International (ACI), Cruise Lines International Association (CLIA) and the International Air Transport Association (IATA), to bring confidence back and set clear expectations of what travellers may front in their next trip.
These will apply across the main industries within Travel & Tourism including hospitality, aviation, airports, cruise operators, retail, transportation, MICE, tour operators amongst others.
For more details, please check here
---